In Mary's world there are simple truths. The Sisterhood always knows best. The Guardians will protect and serve. The Unconsecrated will never relent. And you must always mind the fence that surrounds the village; the fence that protects the village from the Forest of Hands and Teeth. But, slowly, Mary's truths are failing her. She's learning things she never wanted to know about the Sisterhood and its secrets, and the Guardians and their power, and about the Unconsecrated and their relentlessness. When the fence is breached and her world is thrown into chaos, she must choose between her village and her future—between the one she loves and the one who loves her. And she must face the truth about the Forest of Hands and Teeth. Could there be life outside a world surrounded in so much death?
Read more...

Travis was Mary's love interest and the two shared a passionate relationship, even though his brother Harry had passionate feeling for her as well. However, he asked Cass, Mary's best friend, to marry him instead because of his older brothers feelings and 'possessiveness' towards Mary. As a child, he and his brother Harry were close friends with Mary and her best friend Cass. It is noted that they spent alot of time together as a group. His sister Beth becomes the wife of Mary's brother Jed, but is killed by being infected by the Unconsecrated.
Read More...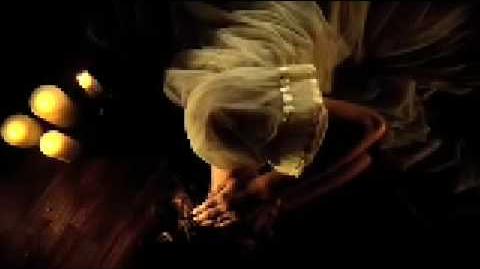 The Forest of Hands and Teeth will be an upcoming action and drama film based on the first book in the trilogy of zombie apocalypse books by Carrie Ryan. The production company is 7 Star Pictures. The film is set to appear in 2013

What is your favorite book in the series?

"I want to sleep, I want dreams to pull me from this world and make me forget. To stop the memories from swirling around me. To put an end to this ache that consumes me." ― Carrie Ryan, The Forest of Hands and Teeth